Sirin Exclusive
in the heart of everything.
Sirin Exclusive Hotel & Residence is located on the famous Pratumnak Hill, often referred to as the "Beverly Hills of Pattaya", thus you already have chosen the most sought-after neighborhood including the most beautiful cystine beach "Yin Yom Beach"; however this is only the beginning of your ultimate journey with us!
At Sirin Exclusive you will truly experience superb hospitality by being pampered with not just a "Thai smile" but also the most comfortable guest rooms where a good night's rest is the ultimate reward.
Walking Distance to Yin Yom Beach
Minutes Away from Pattaya City Center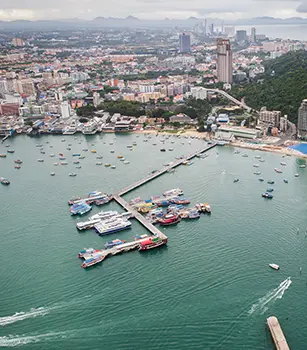 Very Close to Pattaya Bali Hai Pier and Walking Street
We offer FREE Shuttle Service to the city center and beach
Our Accommodations
All our Rooms & Suites, ranging from 40-279 sqm are truly stunning by offering an "art-deco-design & furniture" including large wardrobes and work-station, night curtains, large balcony, high-quality mattresses & linen, modern bathrooms with rainforest shower and/or Jacuzzi tub, quality kitchenette, LED internet TV, wifi access, private safe, and complimentary coffee/tea making facilities and so much more…
Ultimate

Quality Services
Our first goal is the satisfaction and comfort of our guests and providing them with top-quality facilities and services.
We offer services such as 24-hours reception, and security, Room service, Dry cleaning & laundry, shuttle service and so much more!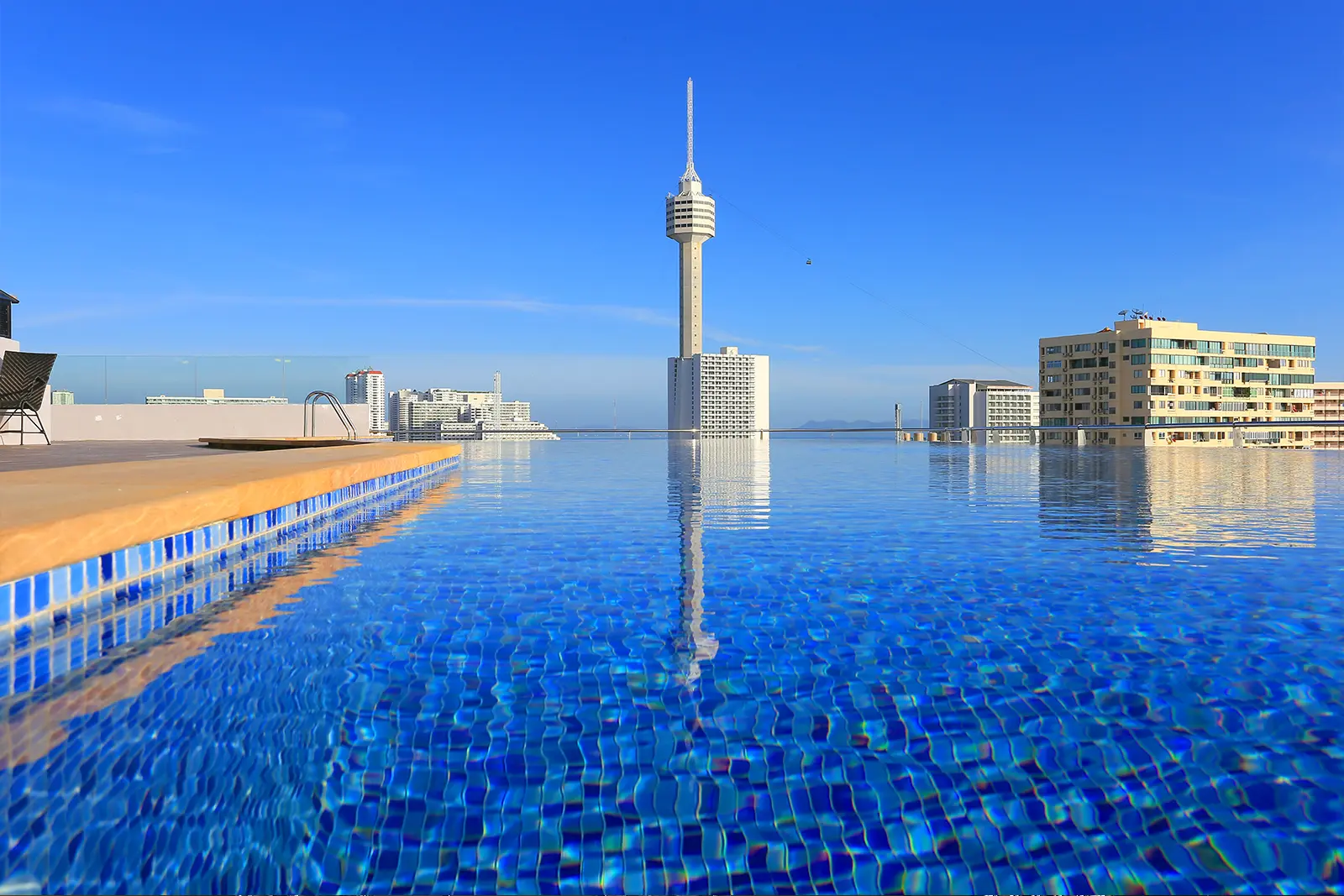 Rooftop Pool & Bar
Nothing can beat a relaxing day on the rooftop by taking in the panoramic views, the sunshine, and of course taking a dip into the salt-water pool!
Our
will save you ice-cold drinks and snacks!

Fitness Center & Swedish Sauna
Being on holiday doesn't mean you can't exercise. We offer a well-equipped fitness center for all guests who love to exercise.


Sirin Dining
The
… is our all-day casual dining venue for your small or big appetite & thirst; offerings include breakfast (a la carte or buffet), lunch, dinner, snacks, afternoon tea & sweets.